2017-05-02: Fucked Feet
You now get www.fuckedfeet.com as part of your VNA membership! If you like pretty girls with oiled up feet giving footjobs then visit this site right away! Another 60 amazing videos for you to enjoy! The site accessible via the bonus sites section in the members area, or just login to it via the front door using your VNA user/pass! A brand new forum for this site on the members board too! Let us know what you think!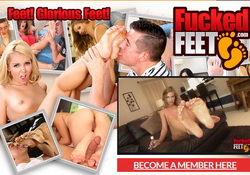 2017-04-21: New Gallery Added: Exxxotica Denver 2017
I had so much fun with all my girlfriends at Exxxotica Denver! Come on the floor with me as I walk around and see soo many beaitful ladies! You will see Sara Jay, Anna Bell Peaks, Tanay Tate, Kimber Lee, Abella Danger, and so many more! Hope you can come see me at the next convention, if you not make sure to come see me at my next live members show!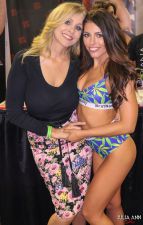 2017-04-02: Another Bonus Site ALL ANAL
NEW MEMBERSHIP BENEFIT -  Our 33rd site is a doozy! Made 100 percent  by an amateur dude who loves to fuck some of the hottest girls in porn AND some of the newest girls in porn who haven't even tried anal before. It's got fresh exclusive anal footage that you are gonna LOVE.   How do you get this site?  Just log in with your membership here. Your username and password will work on this new site too! Or just jump in from the bonus sites page! This site is a specialty site all about one thing only! It's well shot, well lit and well edited! Enjoy! Would love to hear your comments about it on the member's forum!  76 Brand new videos for you! If you like anal... we got you covered. Prepare to be piledrived! Now 33 sites and live shows 365 days a year! The best community in porn is only getting better...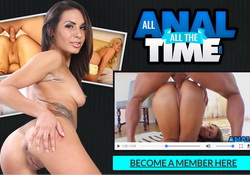 2017-03-02: New Video Added: XBIZ 2017 Red Carpet!
"Julia On The XBIZ Red Carpet"! .... I recently went to the XBIZ Red Carpet and show at the Los Angeles Bonaventure Hotel with Jenna Foxxx and Karla Lane. Here's footage of us saying hi to you on the red carpet along with some fun stuff with VNA Girls Sunny Lane, Jelena Jensen and Vicky Vette. It's always nice to get dressed up and go out! Hope you like it! See you at my next members show! xo Julia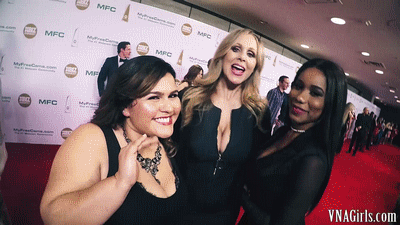 2017-02-22: New Video Added: "Dude! My Stepmom is HOT!"
''Dude My Stepmom is HOT!" ... imagine being a robust young man with a very high libido only to find out your father has remarried.... Julia Ann! Brand new 26+ minute hard core video from the #1 MILF to have graced the world of adult. Julia Ann wants a special relationship with her stepson that is secret from her hubby. Trust us.. this is a must have for your Julia Ann collection. Edited especially for Julia's Official Site which was nominated this year for Best Porn Star Website by AVN.  Nice big load on Julia's face and we also did a slow motion edit of the cumshot for you too!  Now 288 vids and 28,000 pics on this site alone! Don't forget you can watch this new video on your phone too... wherever you get the urge. Enjoy!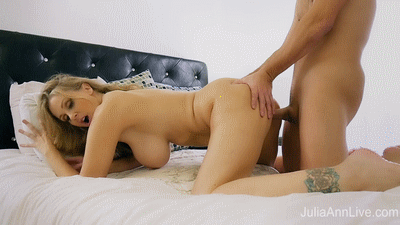 2017-02-15: New Gallery Added: Dude! My Stepmom is HOT!
'Dude, my Stepmom is HOT!" ... brand new high rez pics (over 200) of Julia Ann in hardcore action. It's must be hard not getting a boner if Julia turns out to be your new stepmom. A hot kinky flirty MILF in the house who loves a younger man's dick? Trust us... the upcoming video is a must have for your Julia Ann collection. Enjoy!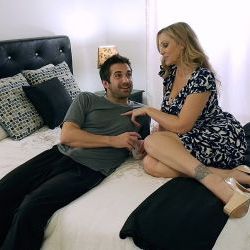 2017-02-08: New Gallery Added: AVN Vegas 2017!
AVN Vegas 2017!! Hundreds of pics from the AVN Convention I just went to this year! Thanks to the members and fans who came out! Pics with me, Vicky, Sunny, Sara, Jelena and all the hot VNA Girls. If you didn't come to this convention and meet us... come out and meet me at the next one! Members always get extra special attention! xo Julia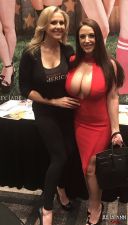 2017-02-02: AVN Winner! Thank You!
A quick note to thank everyone who supported me this year. I picked up 2 trophies at AVN in Las Vegas for Best Marketing Campaign and Best Mainstream Star.  You rock! See you at my next members show! xoxo Julia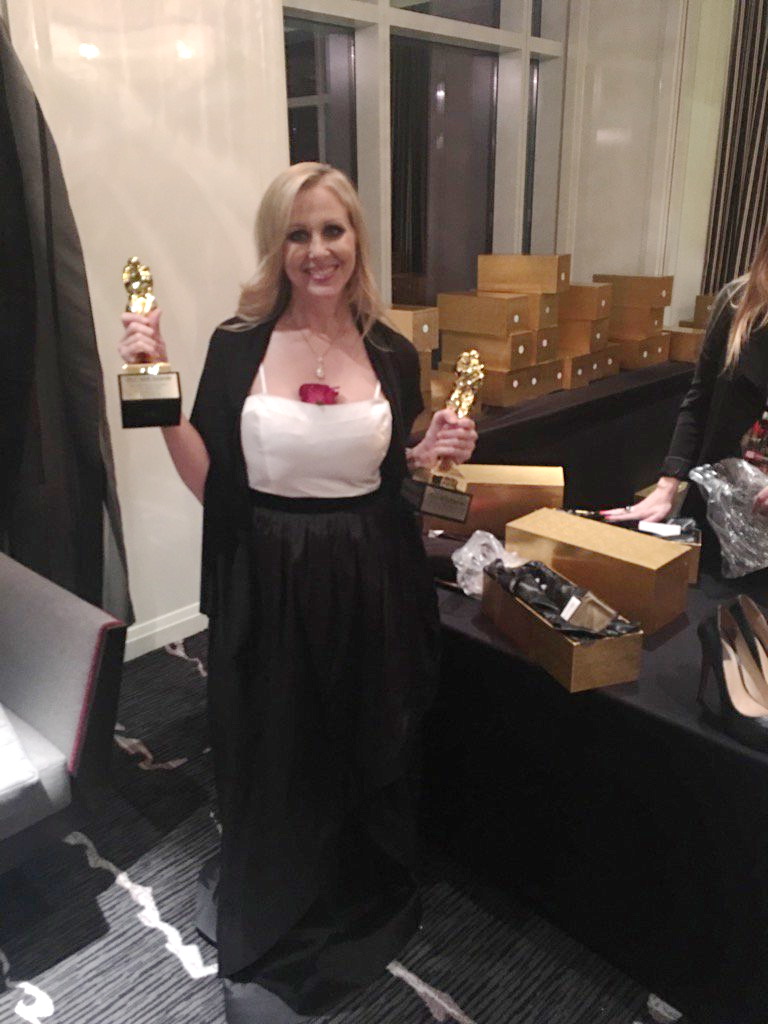 2017-01-31: New Gallery Added: Red Carpet Snaps From Member George!
Our website member George camped out on the red carpet for about 3 hours to get all these shots for you! Quite the little Paparazzi he is! Some girls were so enthralled by him they felt the need to flash him! Enjoy! More pics on the way! Always great to see the members participating and helping out at events like AVN! Thank you!


2017-01-25: New Gallery Added: My Stepmom Wants Me!
"My Stepmom Wants Me!" ... brand NEW hardcore pics of Hall of Fame performer Julia Ann doing exactly what she does best... an incredibly hot MILF seducing a younger man... who happens to be her step son! The new video on the way is super hot! Don't miss it! Enjoy!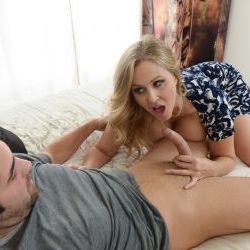 2017-01-18: New Video Added: I Missed Your Cock!
"I Missed Your Cock!'' .... a great way to start 2017.... a nice big dick in my mouth POV style. Do you like to watch me sucking dick? This new video... edited exclusively for JuliaAnnLive.com should make you very ''happy''.  It's AVN Week in Las Vegas. If you are a member... come and say hi to me at the Hard Rock Hotel. Members always get EXTRA special attention. xo Julia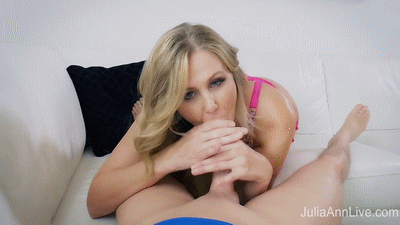 2017-01-17: New Gallery Added: XBiz Awards Red Carpet 2017
A star studded red carpet in downtown LA held at the Bonaventure Westin! Everyone is dressed to the nines... Some of the other hotel patrons had their eyeballs hanging out of their heads!? Love these opportunities to see old friends and new friends and a few pornstars behaving badly in public too!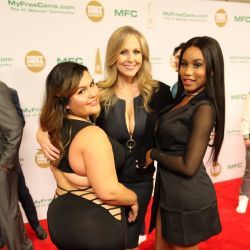 2017-01-11: New Gallery Added: Let Me Taste Your Cock!
Let Me Taste Your cock! ... what better way to start 2017 than a brand new hardcore POV BJ for you! Pics from the upcoming members only video. If you want to imagine yourself getting blown by me, here's something new to get you hard. You can now scroll the pictures with a swipe on your phone by the way. Hope to see you at my next members show! xo Julia.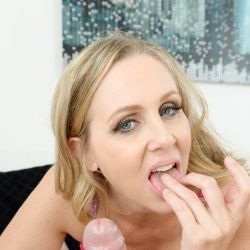 2017-01-04: New Gallery Added: Feeling Horny!
Feeling Horny! ... happy New Year! It's going to be an amazing new year here at JuliaAnnLive.com. Thanks to you guys I am up for awards for this site (among other things). Here's a BRAND NEW set I just shot exclusively for YOU. Hardcore coming... promise! xoxo Julia


2016-12-19: You now get LaurenPhillips.com
Have you heard the news? You now get www.LaurenPhillips.com free with your membership here!  That makes 28 websites plus VNA Live and all the VNA Live Archives! Over 800,000  photos / 8,000 videos / 10,000 camshow archives! With more sites on the way! Merry Christmas from the VNA to you!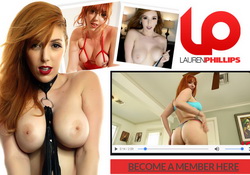 2016-12-12: New Gallery Added: Fans & Members Convention!
Fans & Members Convention Exxxotica! ... as you know I go to most conventions. It's always AMAZING to see so many fans and website members coming to events. Here's pics of not only me but also all the VNA Girls and other pictures from last month's Exxxotica New Jersey! It was great to see so many website members (you know who you are!). Come out and see me at the next show... AVN Las Vegas (at the Hard Rock Casino!).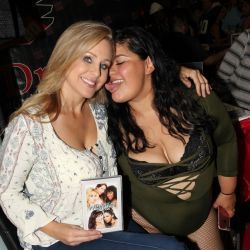 2016-11-30: AVN & XBIZ Nominations! Best Performer Website!
AVN and XBIZ Nominations!!  ! Thanks to XBIZ which nominated this site JuliaAnnLive.com for Best Performer Website.
My other XBIZ nominations include:
1. Milf Performer of the Year,
2. Mainstream Star of the Year
3. Best Actress (Anonymous by Adam & Eve)
4. Best Sex Scene - Couples Themed (Love- Anonymous with Tyler Nixon)
5. Best Sex Scene - Virtual Reality (with Kimber Lee and Chad White 'I'm Banging Your Mom and Girlfriend')
6  Best Sex Scene - All Girl  (with Aidra Fox, Mother Lovers Society 15 -  Sweetheart Video/Mile High)

My AVN Nominations are:
1. Mainsteam Star of the Year
2. Best Supporting Actress (Keep It in the Family, Zero Tolerance Entertainment)
3. Best Marketing Campaign - No Prop 60!
4. Milf Perfomer of the Year
Also super proud that my sister site - WomenByJuliaAnn.com was nominated by XBIZ for Adult Site of the Year for Women and by AVN for Best Alternative Website. WBJA also picked up an AVN Nomination for Best Solo/Tease performance - Jenna Sativa

I can't do all of this without your support and I am eternally grateful. I will be in Vegas at AEE in January. Come out and meet me!


2016-10-28: New Video Added: What's A Sybian?
Ever wanted to know what a Sybian does? Julia shot this video so you'd know! She also checks out a sex toy you can use if you do NOT have an erection. Enjoy! Julia heads to Exxxotica New Jersey November 4-6! Make sure you go meet her at the show if you are close!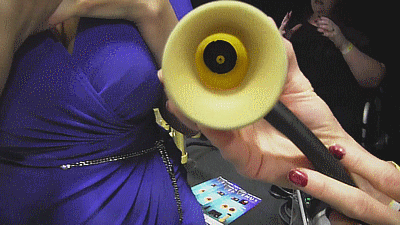 2016-10-19: New Video Added: Exxxotica With Julia!
Exxxotica With Julia! .... Exxxotica is coming up in New Jersey November 4-6. It's a GREAT convention for website members to get out and meet Julia Ann in person. A lot of you are headed to the event this year. Check the members forum for more details.  There is usually a members only/VNA Girls after dinner on Sunday night. To get you in the spirit, here's an exclusive BTS video shot by Julia showing some of the kinky items you can check out at Exxxotica. If you are looking for a swing to fuck your woman in (or visa versa)... check it out! Enjoy!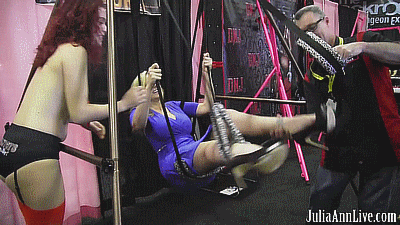 2016-10-16: KimberLeeLive.com is live
Our newest VNA site www.kimberleelive.com has launched and you get it free as a VNA member! Kimber is the baby of the VNA! She is 21, daring, adventurous and kinky! Check out her content and her weekly live shows on wednesday all included as part of your VNA package!